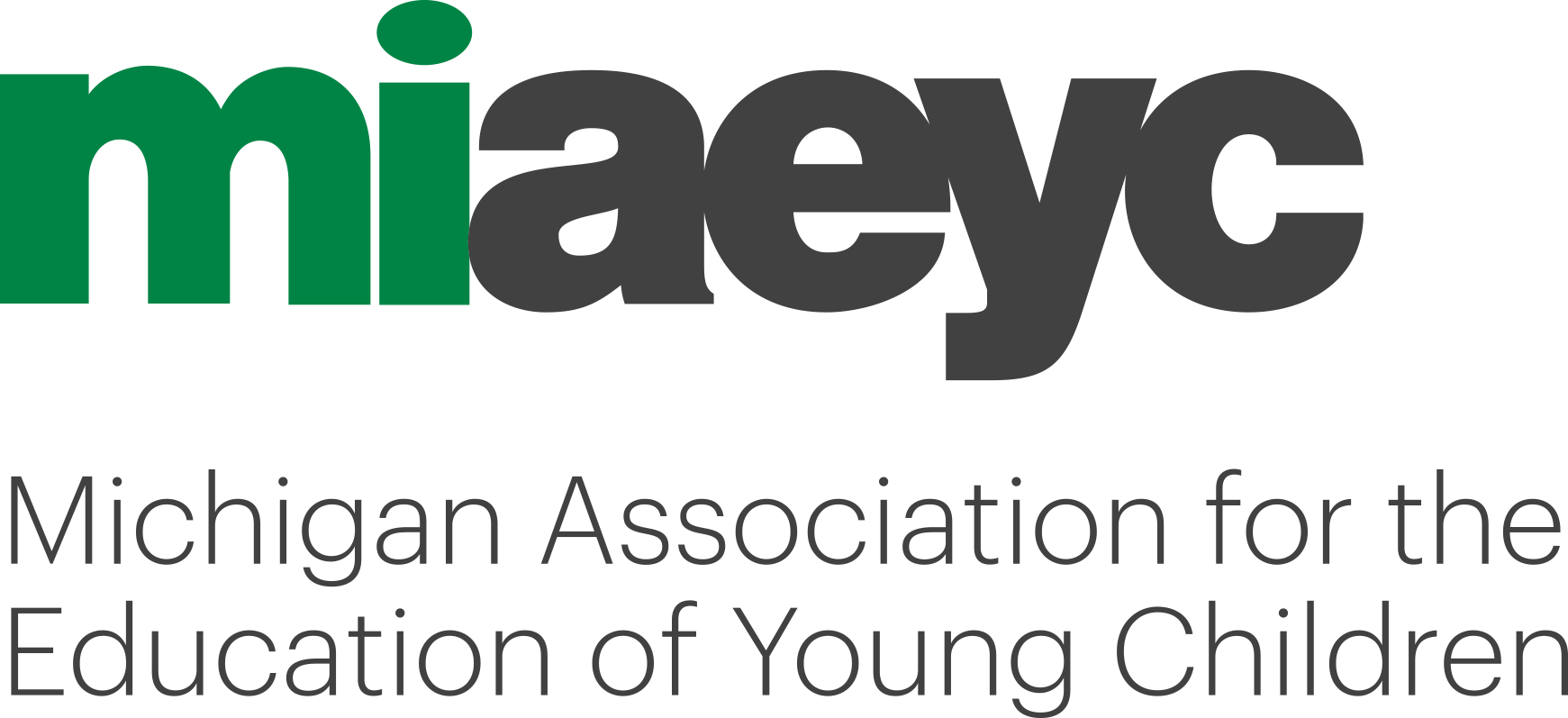 Welcome to the Michigan AEYC Knowledge Center!
Here, you can find all of our upcoming trainings, meetings, and events. In order to register and gain access to events and trainings, you will need to create a user account. You'll be directed to either log in or create a user account when you try to register for an event. If you've already attended a Michigan AEYC conference or training hosted in the Knowledge Center, you likely already have a user account and may log in. If not, you can create a new account by clicking the Create Account button below.
Most trainings and events are offered at a discount or sometimes at no charge for Michigan AEYC Members at the Standard or Premium Level. If you are a Michigan AEYC member creating a user account, you'll need to submit a Membership Verification Form after creating your user account. Once verified, we'll change your user status to member and you'll be eligible for discounted registration.
Verify Michigan AEYC Membership for Discounted Training and Event Registrations
Upcoming Trainings and Events
---
Home Based Provider Convening, September 10, Lansing
More Info
Infant Toddler Conference, November 11, Troy, MI
More Info
CDA PD Specialist Incentive
More Info and Application
License Variance for Caregiver Qualifications and Scholarship Support, Aug. 15 1-1:45pm
More Info
CDA Resource Day, September 17, Detroit
More info and registration
Zumbini Instructor Training
Learn More
Annual Early Childhood Conference, April 20-23, 2023
Submit a session proposal
Learning Communities- JOIN NOW!
Enter Learning Communities
Zumbini® On-Demand Instructor Training- Member Discount
Find out more
On-Demand Trainings and Webinars
---
T.E.A.C.H. Scholarship 101 On-Demand
CDA Resource Training
Enter Training
CDA and T.E.A.C.H. Support On-Demand
Enter Training
MiReconnect and T.E.A.C.H. Scholarship Webinar recording
View recording
Zumbini Informational Webinar
View Recording
2022 Public Policy Forum Recording
View Recording
Cruisin' Around Our Great Lakes State Stop #1
Enter Training
Cruisin' Around Our Great Lakes State Stop #2
Enter Training
Cruisin' Around Our Great Lakes State Stop #3
Enter Training
Cruisin' Around Our Great Lakes State Stop $4
Enter Training
| Access Date | Quiz Result | Score | Actions |
| --- | --- | --- | --- |