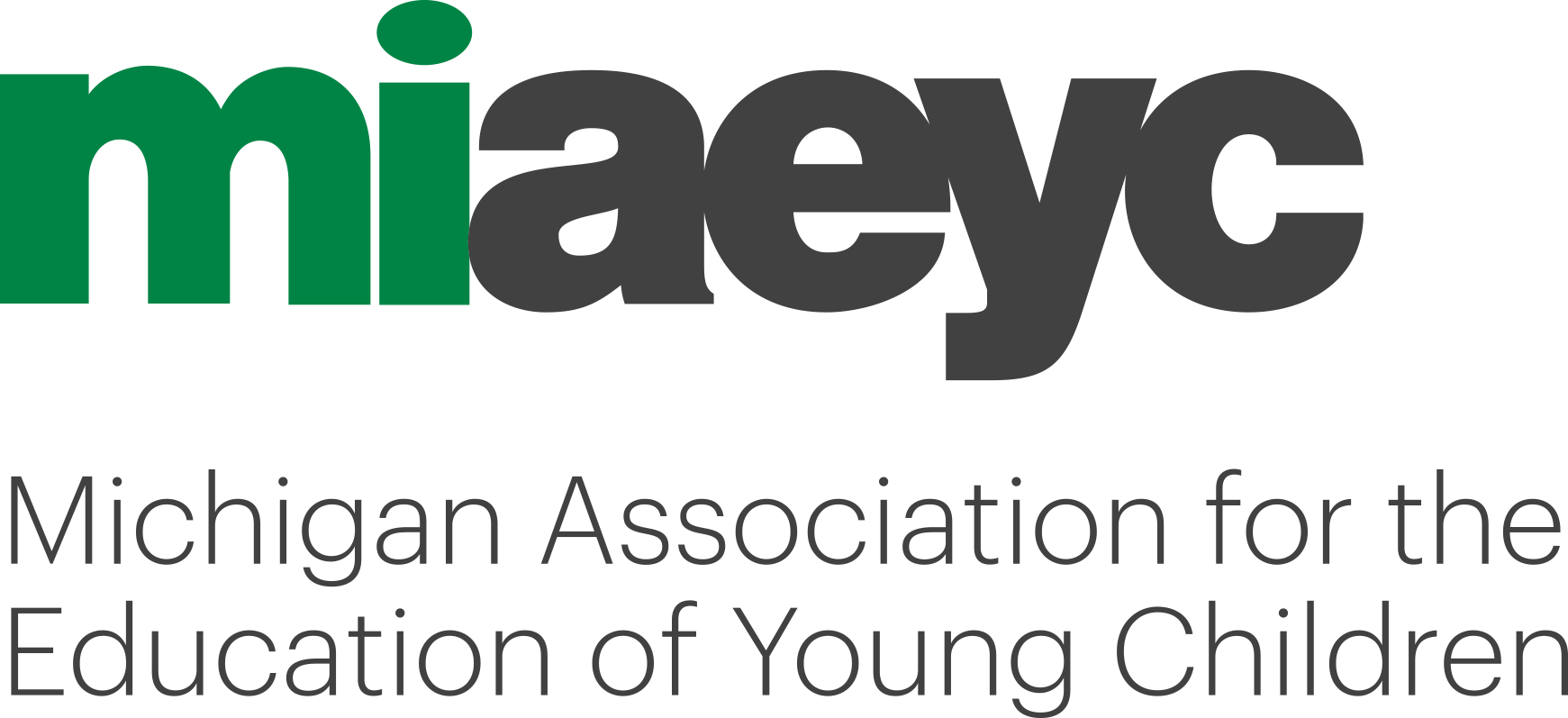 Welcome to the Michigan AEYC Knowledge Center!
Here, you can find all of our upcoming trainings, meetings, and events. In order to register and gain access to events and trainings, you will need to create a user account. You'll be directed to either log in or create a user account when you try to register for an event. If you've already attended a Michigan AEYC conference or training hosted in the Knowledge Center, you likely already have a user account and may log in. If not, you can create a new account by clicking the Create Account button below.
Most trainings and events are offered at a discount or sometimes at no charge for Michigan AEYC Members at the Standard or Premium Level. If you are a Michigan AEYC member creating a user account, you'll need to submit a Membership Verification Form after creating your user account. Once verified, we'll change your user status to member and you'll be eligible for discounted registration.
Verify Michigan AEYC Membership for Discounted Training and Event Registrations
Upcoming Trainings and Events
---
CDA Resource Training
Enter Training
Birth to Three: Being Intentional With Frogstreet- RESCHEDULED, Date TBD
On-Demand Trainings and Webinars
---
On-Demand Trainings (FREE for Members)
View On-Demand Trainings
Zumbini On-Demand Instructor Training- Non-Member
Enter Training
2022 Public Policy Forum Recording
View Recording
Zumbini Informational Webinar
View Recording
MiReconnect and T.E.A.C.H. Scholarship Webinar recording
View recording
CDA and T.E.A.C.H. Support On-Demand (Free)
Enter Training
A Conversation with Brian G. Johnson, Candidate for NAEYC Governing Board Secretary
View Recording
Zumbini® On-Demand Instructor Training- Member Discount
Find out more
Learning Communities- JOIN NOW!
Enter Learning Communities
| Access Date | Quiz Result | Score | Actions |
| --- | --- | --- | --- |
Welcome
Helpful Hints!
You must be logged in to view session components.
Conference Thursday morning keynote, Thursday Center Stage, Friday morning keynote, and Friday Center Stage will be live online and then the recording will be uploaded within 24-48 hours for those who cannot access at the live online time.
Sessions listed in the final program as in-person only do not include an online component and are not available to view online.
If you access a live training earlier than 10 minutes before its start time, you'll need to refresh your internet browser screen when the session officially opens and the "Join Live Training" option will appear.
The Annual Conference sessions do not include a quiz component. Watching the webinar will award completion credit.