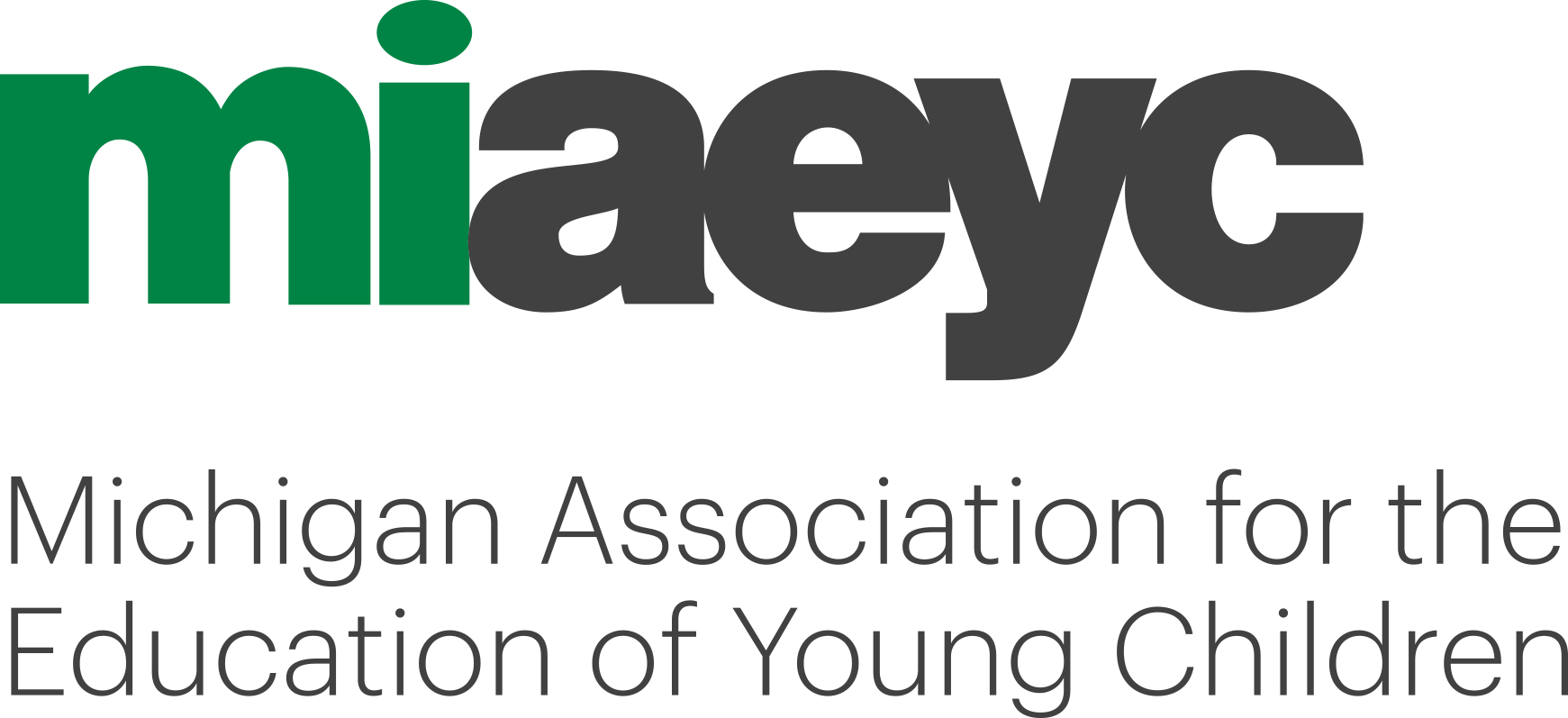 Knowledge Center Website Troubleshooting
The website will not work with Internet Explorer. Please utilize another web browser, Google Chrome or Safari browser works best.
You can access the website on an iPad or tablet, but you must be using a different browser than Internet Explorer, the Google Chrome browser or Safari work best with your tablet in the horizontal position.
Change your internet settings to disable pop-up blockers.
Refresh your page if a session button or component does not appear at a specified time.
Video recordings require a minimum time to be viewed before the system will mark it completed. Be sure you have viewed the entire video if the component does not mark complete.
Refresh your page if a quiz doesn't open after you have completed the video portion of a training.
Add the following web and IP addresses to your whitelisted addresses if you experience firewall issues:
learn.miaeyc.org
elevate.commpartners.com (IP 198.90.22.203 and 147.75.3.75)
Log-In Troubleshooting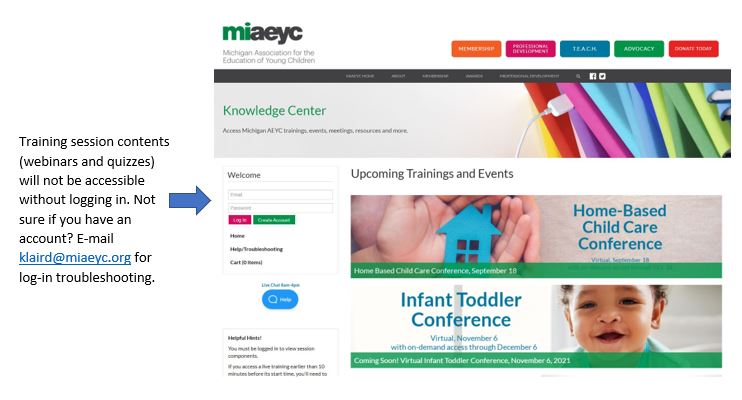 To log-in from a mobile device, expand the menu to open the login area.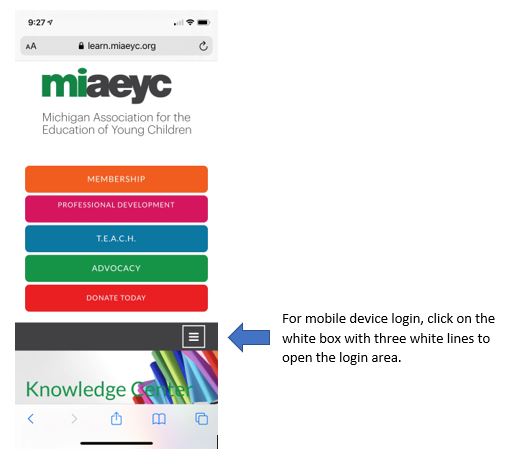 For additional support, please utilize the Help Live Chat feature on the conference website at www.learn.miaeyc.org, or call 866.648.3224.
| Access Date | Quiz Result | Score | Actions |
| --- | --- | --- | --- |
Welcome
Helpful Hints!
You must be logged in to view session components.
If you are a Michigan AEYC Member at the Standard or Premium Level and not receiving a discounted registration rate, please complete the member verification form HERE.
If you access a live training earlier than 10 minutes before its start time, you'll need to refresh your internet browser screen when the session officially opens and the "Join Live Training" option will appear.
Session quizzes will open only after you view the session webinar.